Our pets are members of our families, and whether you just got a new puppy or kitten or your pets are a bit older, it is important that they get checked to make sure that they are living healthy lives. In many ways, your pets' yearly (or twice yearly for older pets) wellness exams are not much different than annual physicals you get for yourself or your children. The biggest difference is that your pets are less likely to be able to communicate whatever might be "off." They need to be able to trust you and their Miami veterinarian to pick up on any behavioral queues that may prompt further testing when they have their exam.
What Happens during a Wellness Exam?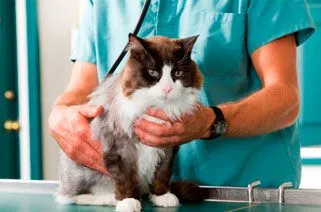 For many pets, going to the vet is not their favorite activity. They don't fully understand what is happening, and in many cases, their humans are not quite sure what to expect either. During an exam, your pets will be weighed, checked for signs of parasites, and their heart rate and breathing will be checked as well. Our vet looks at their teeth, in their ears to check for possible infection, and will examine their skin and fur.
At Ferreira Animal Hospital in Miami, checking for what is wrong on the outside is just the beginning. It may also include analysis of urine and stool samples, as well as bloodwork to make sure everything is healthy on the inside. We will likely ask you questions about your pets' energy levels, eating habits, whether or not they are eating and drinking as they should, if they are having any trouble keeping their food down, or if their stools seem to be consistent. We encourage you to be as thorough as possible, and we will likely ask you a few questions as well in order to help you and your pet gets the most out of their visit.
Keeping on Top of Vaccinations and Parasite Prevention
Another thing that is likely to happen during your pets' wellness exams is that they will get caught up on their core and necessary non-core vaccinations. Puppies and kittens need fairly regular vaccinations, as their immune systems are still developing, and older dogs and cats need boosters for their shots, every one to three years. Vaccines prevent various serious diseases, including rabies, distemper, and more. Dogs especially need regular heartworm testing and preventative medication to help them stay healthy. At Ferreira Animal Hospital, we'll look at whatever vaccinations or tests your pets may be due for, so they can go home with you as happy and healthy as possible.
To learn more, or to schedule a wellness exam for your pets, contact us at Ferreira Animal Hospital in Miami, FL at (786) 275-4629 to make an appointment.